Enterprise Decision Analytics – Asset (EDA Asset)
Enables users to integrate different disparate data sources, build asset models, analyze and optimize the data in order to produce reporting outcomes that are used for operational, tactical and strategic decision making.
How does EDA help?
Highly flexible solution
Handles any type of linear or vertical assets
Applicable to both short and long-term planning
Utilizes Machine Learning, AI and Complex Optimization Solvers
Leverages BI Visualization and Reporting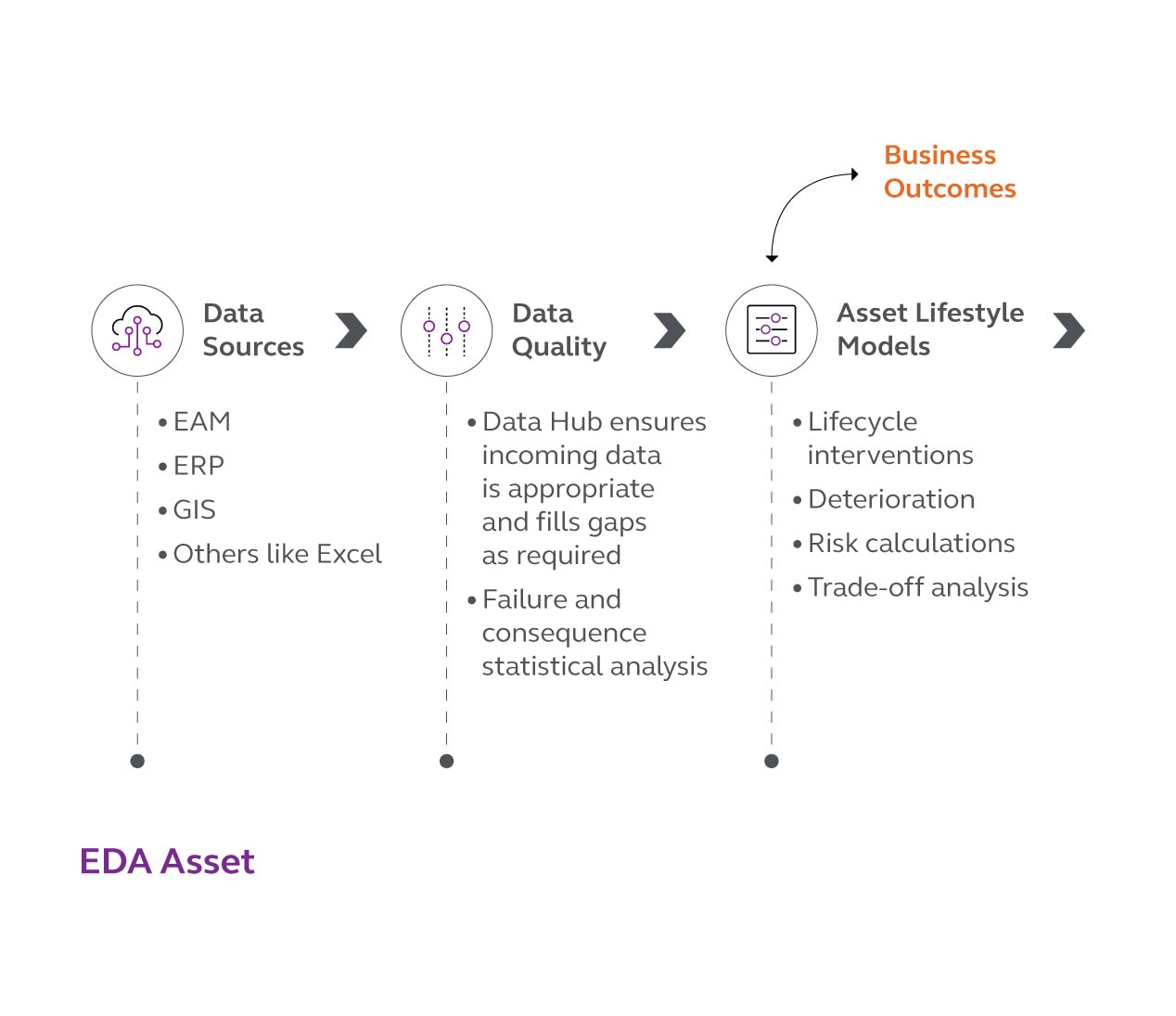 Model your lifecycle of assets
As a decision support tool, EDA Asset can stand alone or be complemented with EDA Portfolio to develop, prioritize and optimize investment considerations.

EDA Asset is designed to model the lifecycle of assets and enable organizations to better understand the behaviour of assets over time, the interventions or activities to conduct to optimize the performance and value of assets and inform both stakeholders and other systems what optimal decisions should be considered.
Got a question? Get in Touch!
Please provide us with your contact information and we'll be in contact soon.