InvestSmart brings together Arcadis's market-leading due diligence service with Gen's digital expertise. Speed up your property asset management processes with this innovative and advanced digital platform.
Want to hear more about this product?
Want to hear more about this product?
---
InvestSmart helps you make decisions with greater clarity and consistency. Smarter, better, and faster. Our secure collaborative platform enables you to manage your asset portfolios with ease.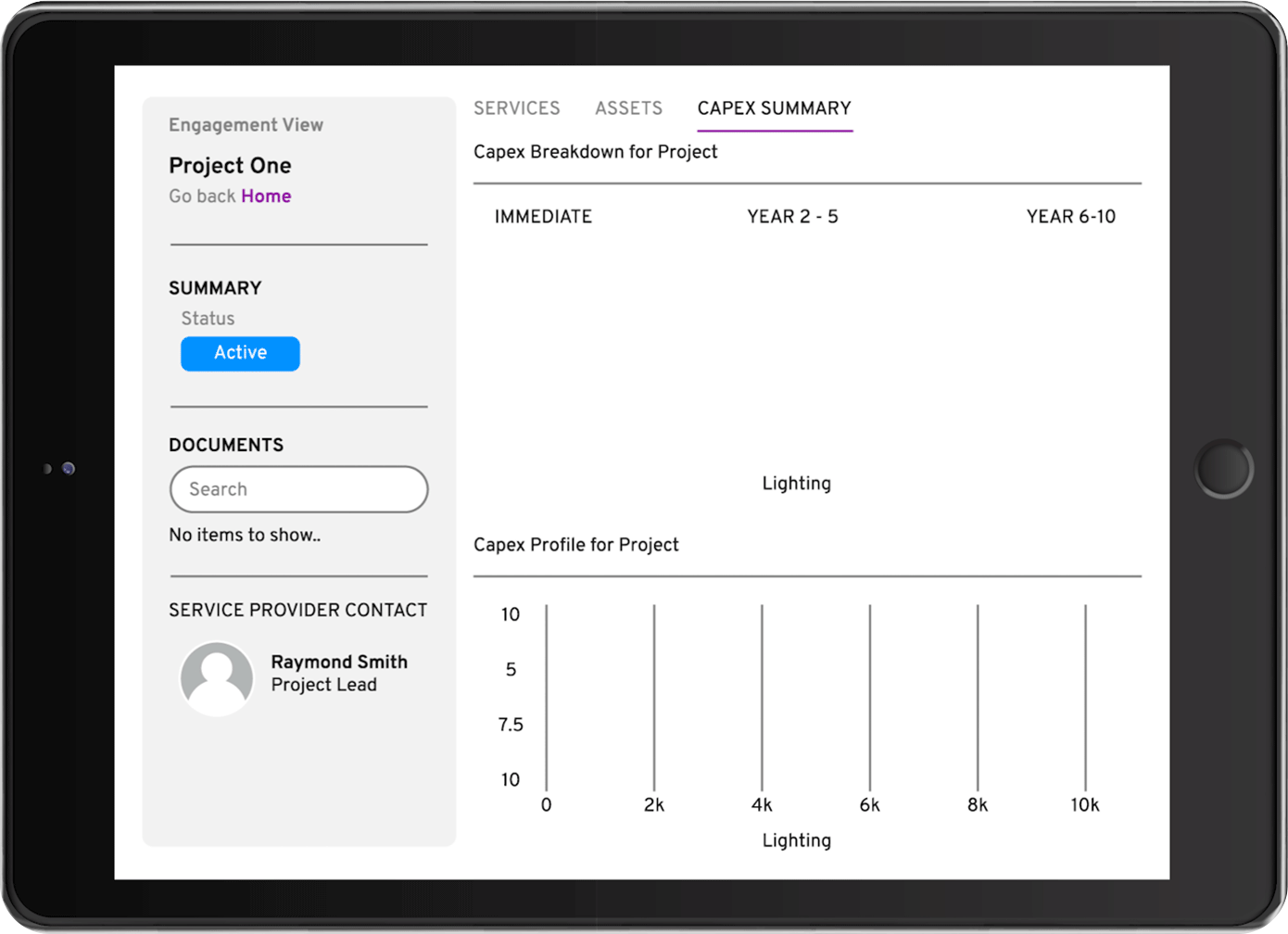 Sustainable information sharing
InvestSmart enables suppliers to share documents and information online – no more big emails bouncing around or long telephone calls.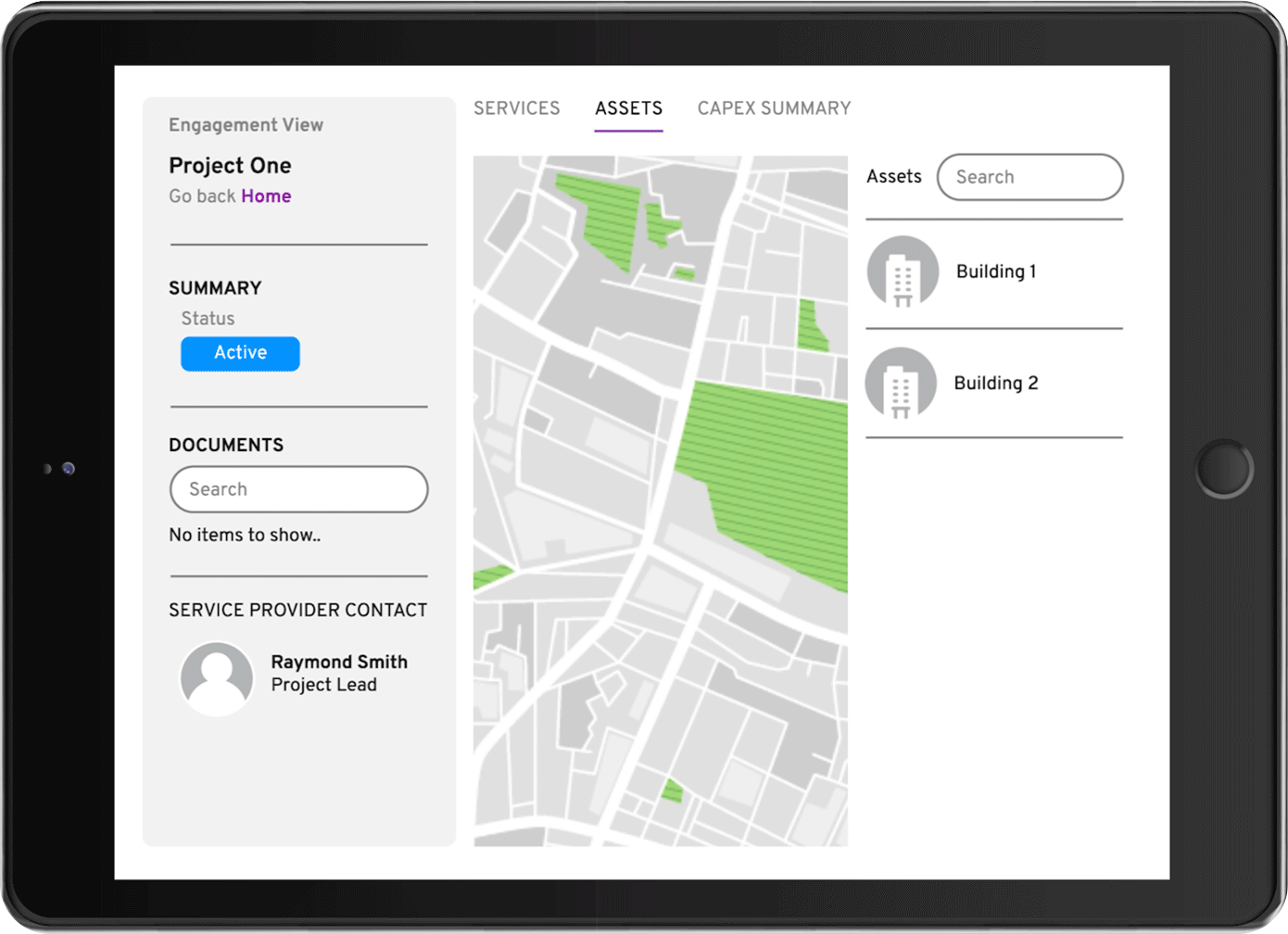 Visualize it. Feel it.
A real-time visual platform with immersive technology and virtual 360-degree tour features (through Kuula and Holobuilder), together with Microsoft Power BI integration, helps you and your stakeholders to have a greater sense of tangibility of your assets.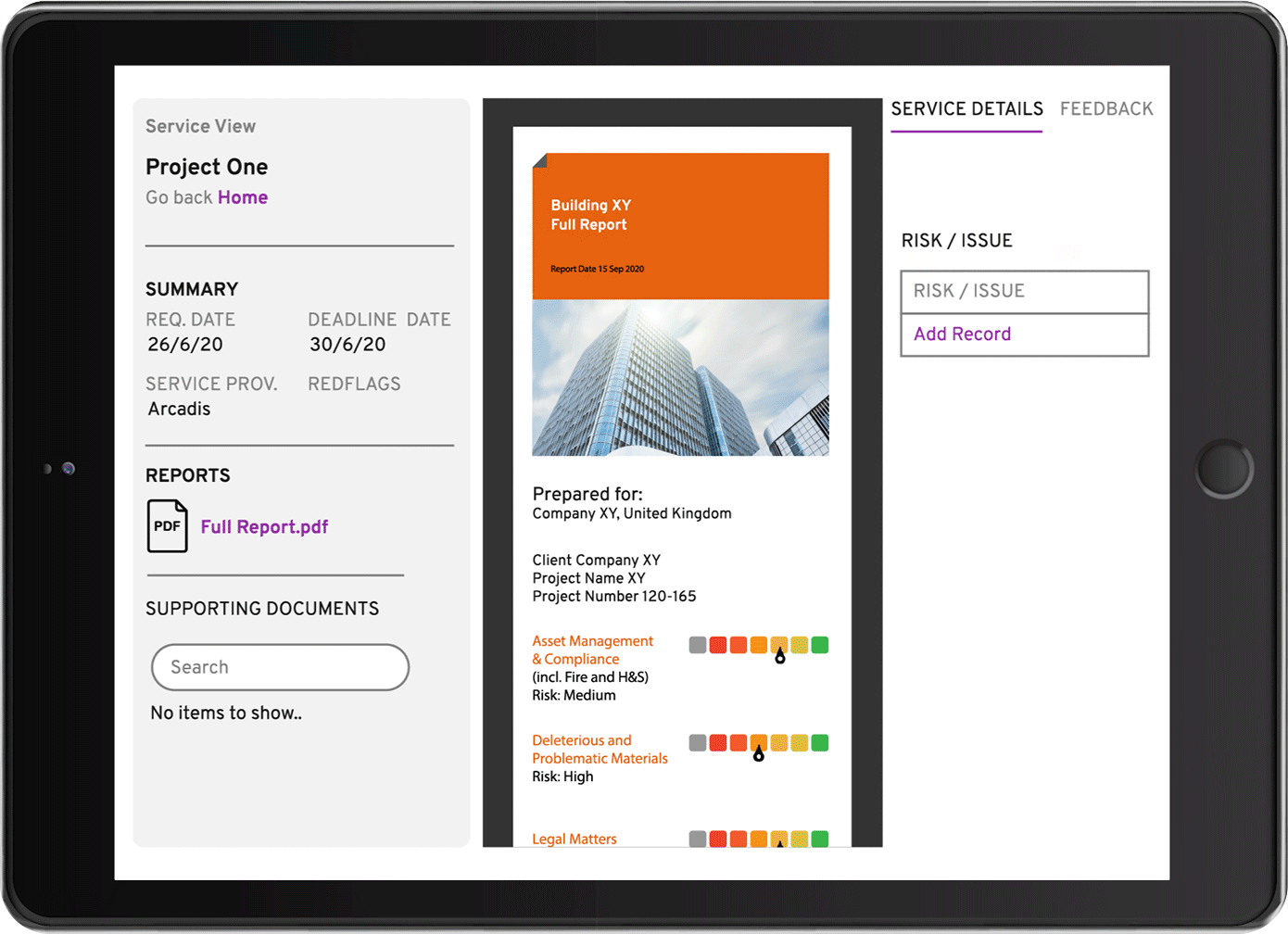 Share insights to make better decisions
With collaboration built into the heart of the portal, it's easy to share insights with other teams and interact with all suppliers in a single platform.
InvestSmart integrates with SmartDD to enable seamless client and shareholder communication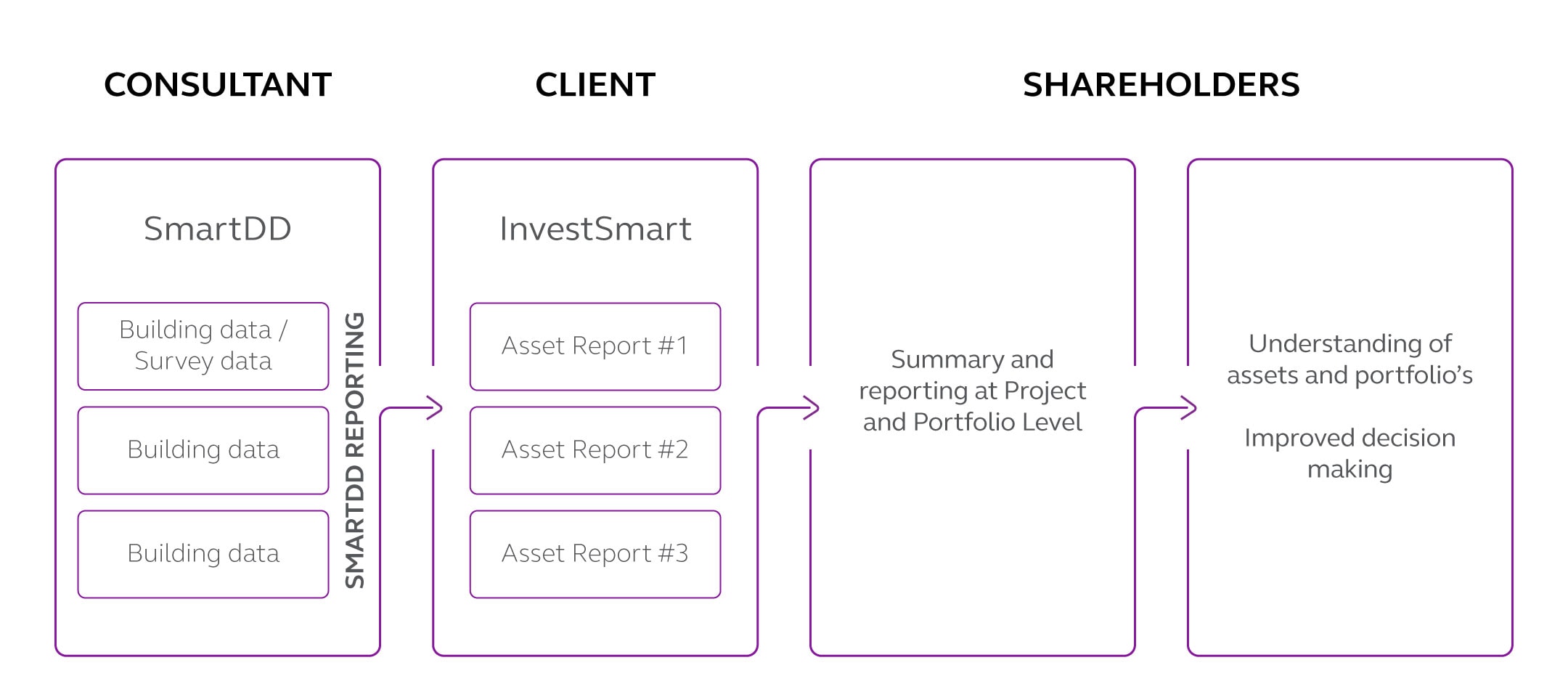 Discover InvestSmart
Single Source of truth - Organize, monitor and manage the overall project in one place. Makes multiple DD assessments processes much easier, saving time and speeding up deal flow.

Collaborative platform - Interact with all participants of the deal, both internal and external, with all knowledge retained for key Asset Manager decision making at the transaction phase.

Improved efficiency - Improved reporting consistency and writing with structured data capture for improved analytics insights to support better investment decisions and forecasts.

Save time and effort - No more long emails or hours of phone calls chasing people for information, get insights for faster deal flow and seamless transactions.

Secure portal - All data is securely stored during the whole asset life cycle with you in full control of who has assess to what. InvestSmart will link to other Arcadis Gen products to provide more sustainable and efficient insights.

Improved reporting - InvestSmart integrates seamlessly with SmartDD, where the whole data capture process is undertaken, enabling improved client reporting and decision making.
Got a question? Get in Touch!
Please provide us with your contact information and we'll be in contact soon.